Custom Bathroom Cabinets At Discounted Prices
Time: 2017-02-23
Do you want new custom bathroom cabinets but don't want to pay the craftsman price for them?
Do you want to use custom bathroom cabinets to fit the awkward spaces in your bathroom?
Yewlong bathroom cabinet offers a line of cabinets that is heavily discounted below standard prices and the great thing is,they can still be custom made for you!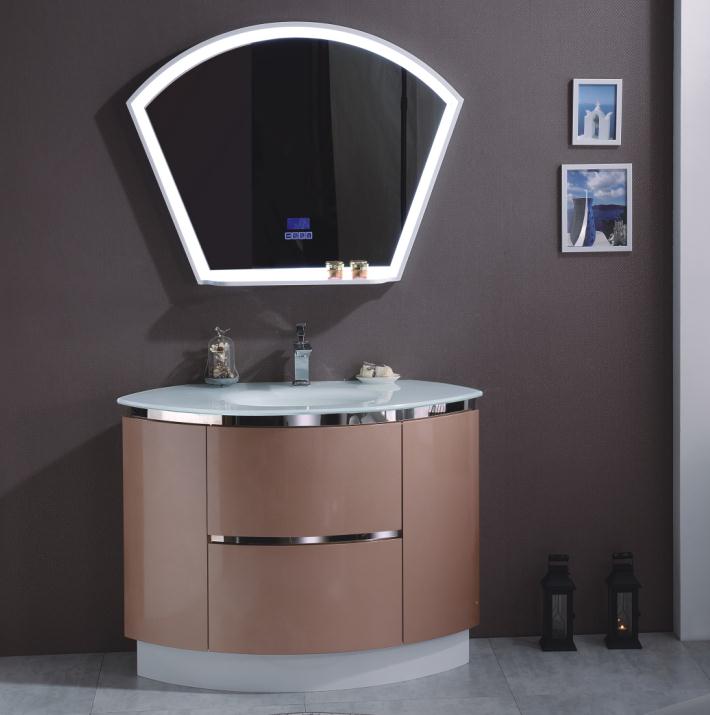 Our modern Series is a great option for custom kitchen cabinets because it offers you the same great quality of cabinets that our standard line has, but the pricing is well below the norm. The Morden Series offers a European (frameless) cabinet with the following specs:
Art. No.: YL-F2107-1
Material: PVC+Super Glass basin /Acrylic basin
MainCabinet: 1100*550*830mm
LED Mirror: 1040*800*40mm(with led light)
Color: All Colors can Choose
We have done custom bathroom cabinets for many for over fifteen years and the cabinets are still going strong.
The Series is a beautiful line for custom bathroom cabinets, but it will help you save a little change for the rising raw material prices! For around $35/drawer more, you can add the beauty and functionality of pvc sidecabinet/ drawer boxes and full extension soft close guides to your custom cabinetry.
It sounds to good to be true, doesn't it? Come in and visit our showroom. We have a gorgeous Yewlong display that's sure to win your heart!
Call or email us today! (0086) 0571 - 8253 0677